The highlight of the European Museums Night is to discover exhibitions and museum collections for free thanks to the many activities. This back to school week will also be marked by a festival around Notre Dame, nature meetings, cinema, performances and music.
a blow to the heart

Museum Night is celebrated with the family

The 18th edition of European Museum Night will take place on Saturday 14 May. From nightfall, the museums and cultural institutions of Paris open their collections and exhibitions for free with various events. A good opportunity to take your children to meet these cultural riches thanks to a non-exhaustive selection of places to see with the family. all info
Appointment

Tomo, works for the environment

TUMO's extracurricular and free school offers 6- to 7-week project courses, averaging 3 hours per week at The Climate Academy. The educational program was developed to increase awareness and action on climate topics. From May 11-25, two cycles of projects will be presented to choose from: "The Stop E-waste Movement: Make a Stop-Movement Video on E-waste"
and Megaphone: Organizing an awareness campaign.
Bernardine Festival

Three years after the fire that destroyed part of Notre Dame cathedral, the Collège des Bernardins is hosting until July 17, an exhibition with free access, augmented reality and a program of events for all. This week you can enjoy a family workshop that will take you on a wonderful journey to discover Notre Dame de Paris through all the arts. You'll also be taking part in a weekend of cinema on May 14-15 to discover the cinematic adaptations of Notre Dame, from Victor Hugo's novel to Jean-Jacques Anode's latest film.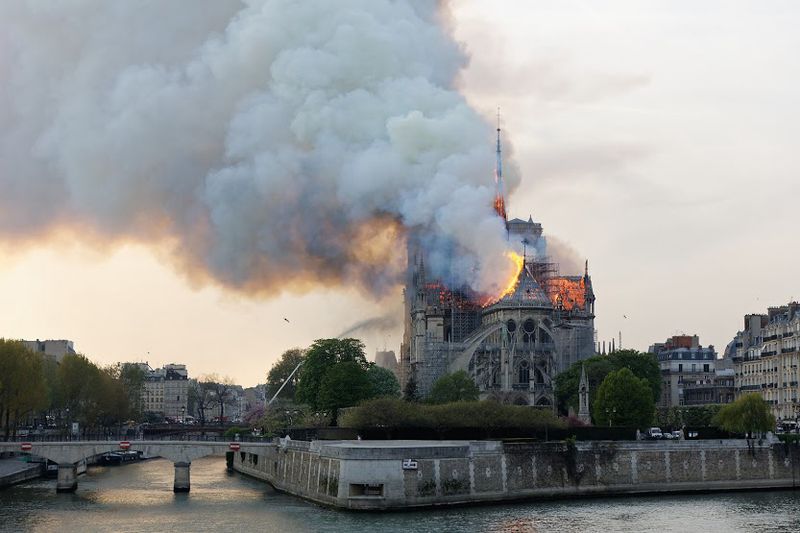 Walking and sports

Sundays at the zoo

The Paris Zoo presents a new show to suit all audiences: from March 27 to November 6, activities will be presented every Sunday and will be divided according to the age groups of the participants. This week the zoo invites you as a family. Through this guided tour, participants meet species with incredible abilities, while exploring their senses and testing their sensory limits.
garden birds

On the occasion of World Migratory Bird Day, Maison Paris Nature invites you to an introduction to the participatory science "garden birds". With this participatory observatory, learn to identify and count birds regularly in your garden, in a park or even on your balcony!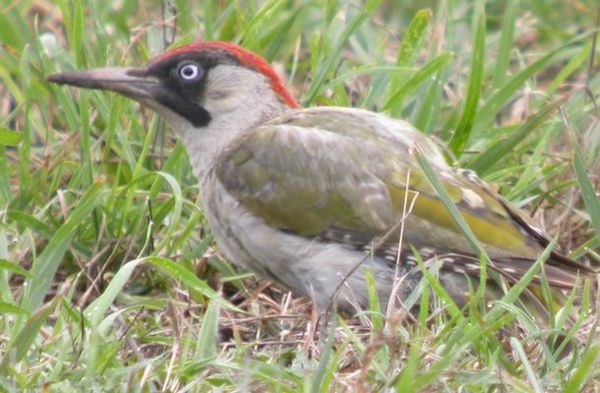 insect shelters

To help insects live in environments that are often highly artificial, insect sanctuaries provide the possibility for some species to complete part of their life cycle. If it is installed on your balcony or in your flower garden, your shelter will quickly welcome many species with diverse and beneficial ecological functions. Learn how to make it with Maison Paris Nature.
movie theater

Synced May

From flat paint sets to colorful costumes, discover colorful films and specials (movie parties, previews, movie philosophy, etc.) Immerse yourself in the world of Disney with Snow White and the Seven Dwarfs, the session will be followed by the creation of a mural. projection The Adventures of Baron Munchausen The weekend will come.
Sandwich Club

At the Sandwich Club at the Studio des Ursulines we meet every three months to discuss a cult film, analyze some excerpts and generally talk about…cinema! This new meeting invites you to (re)discover Robert Zemeckis' Back to the Future. Ready to time travel in DeLorean?
Witches, witches

Magic swirls over the Cinémathèque's youth cinema screenings, which set out to meet the cinema's most celebrated wizards and wizards. This week, the charming Carrapa and the scientist of Michel Ocelot will meet with the screening of a movie Kiriko and the witch.
a musician

Festive booths

Kiosques en Fête, there are more than 700 activities (music, readings, performances, etc.) to discover for free from April 16 until the end of the year at the booths of Parisian green spaces. This week, rock the Jardin Nelson Mandela (1st place) with Undercover. The group plays popular pop rock songs, from the 80s until today (Oasis, U2, Coldplay, Bruno Mars, Police, Nirvana…) and makes the audience sing and dance with them.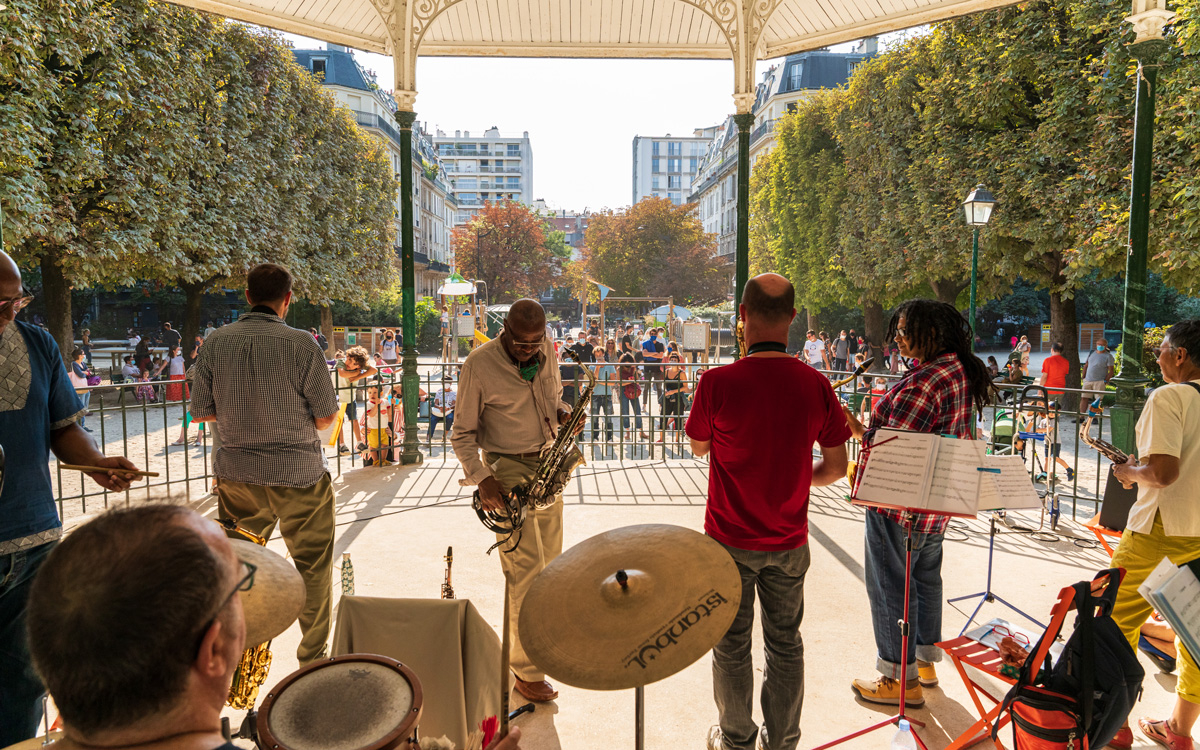 awakening party

In one hour format, Orchester Colonne's Educational Concerts offer the opportunity for young and old to discover the world of music in a different way, in a simple and fun way, thanks to the insights and commentary of the conductor. Rafael Millet (violin) and Ludovit Kovac (Cymbalum), together with soloists of Orchester Cologne, offer you a dive into the heart of early 20th century and Central Europe.
Jules Verne's Musical Tale

Philip Imbert brings you an adaptation of Jules Verne's famous novel: A Journey to the Center of the Earth, in the resulting form of a meeting between two disciplines, storytelling and music, and three artists. During this journey, the protagonists will discover places, music, and sounds they didn't even suspect existed. From the age of 8 years.
Offers

Louie, are you there?

"Wolf are you there?" It is a 30-minute dance duo, performed outdoors, designed and directed by Magali Preto. Intended for children from 6 months to 10 years old, it presents questions of gender, fear of the wolf and the morals of traditional fairy tales. Dancers Magali Brito and Jona Rebolido Lucas put the tale, the art of oral narration and the object of "the book" at the center of the story, turning it into a dance.
Pin Bon and the Little Monsters

Fire captain Pon tries to teach his pupil, Firefighter Pin, lifesaving skills. But the latter is more interested in his book about little monsters than in first aid lessons. Then Captain Boone sends him on a mission to a haunted house. Pin finds himself trapped there with many colorful characters. In order to be able to escape from them, he, with the help of the children, will have to answer riddles on the topic of gestures that save …
Activities

One Hour, One Legend: Meet Nargis

Ulysses, Trojan War, Athena, Apollo … Who are these great heroes and gods of antiquity? Designed for young and old, this course invites you to travel through their exciting adventures with art historian Cecil Lekan! Saturday May 14th at 11am We look at the impossible love that handsome Narcissus has for… his reflection.
Electro City

Doodling dries up in Entr'espace! Donning his electromechanical dress, Capitaine futur heads to Électro-cité of course: a workshop led by Éléonore Sense, where children playfully discover computer code during a period of collaborative creativity, to link language programming with concrete materials. Perfect for a first approach!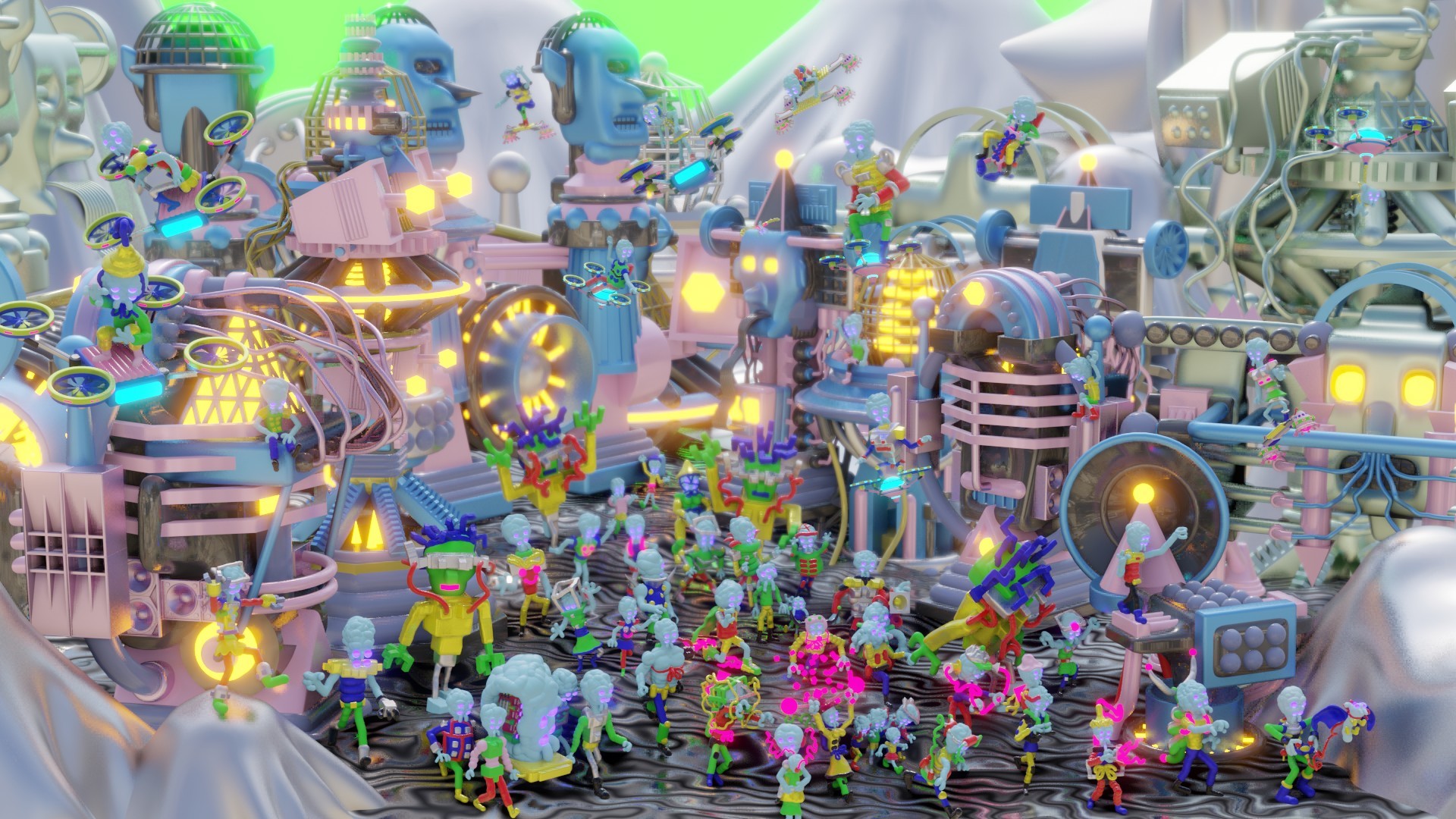 Lisbon popup

As part of the France-Portugal 2022 season, children are invited to make a pop-up on the theme of an outing in Lisbon. The popup will come to life thanks to a game of superimposing planes, colours, shapes and patterns. The workshop will be moderated by Valerie Linder.
Default confirmation text

Settings Text Link">html settings text