Today Cointribune brings you an exclusive interview from The Farmspot, a web podcast 3.0, NFTs and leading businesses Introduced by Jedi and Soliton.
[CT] Hi The Farmspot, can you introduce yourselves to CoinTribune readers who (unfortunately for them) don't know you yet?
[Soliton] – Hey, Soliton, co-host of the The Farmspot podcast I host with Jeddi that we're discussing Weak market signals, especially technical and cryptocurrency/nft But not only ! I cut my teeth as a startup growth hacker, and today I offer my services as a freelancer, with a focus on DeFi and NFT projects.
[Jeddi] Hey, this is Jeddiantenertia on Twitter and co-host of the podcast. me too lecryptofellowship.com program manager Support program focused on entrepreneurs web3.
[CT] – Can you tell us about The Farmspot?
[Jeddi] – The Farmspot is a podcast based on a concept we thought about about a year ago. We regularly have great discussions about our latest finds of interesting companies, emerging or legacy markets, or investment opportunities.
We can talk about it for hours: Why not make it a podcast, in the form of a discussion to share with as many people as possible? This is where The Farmspot was born: A weekly podcast in which two friends talk about their financial and entrepreneurial discoveries. Filled with insight, kindness, and humor (in our own way!)
[Soliton] – Jeddi is a "real life" friend and we've been literally discussing tech/startup news day and night, and we've been for years. One day, he told me it would be a good idea to score: as soon as it was said, as soon as it was finished. Soon one year will pass in which together, face camera, we unpack all the topics that fascinate us.
[CT] – How did you get into crypto assets?
[Soliton] An ordinary story of a young man A former player who spends a lot of time (too much?) Online Which over the years has built a real conviction about the decentralization of the web. First, from a "philosophical" point of view (If I dare say it), I read books (eg: Sovereign Individual, Ayn Rand, Hayek..) and find myself analyzing some of the great thinkers from Silicon Valley (Naval, Balaji,..).
then through DeFi SummerI have already gone toskin in the game"And I started investing, researching protocols, to understand the underlying mechanisms and dynamics. History will tell the rest!
[Jeddi] – I bought bitcoin when I was 17 years old to do stupid things on the internet. I then gave in, to return to the topic of dapps in 2018 and regularly buy blue chips (Bitcoin (BTC) and Ether (ETH)
Since the beginning of 2020, I have been very active in DeFi and NFTs. It's a second lifeI spend 4-5 hours a day there.
[CT] – What do you think of NFTs?
[Soliton] – In our generation, everyone played MMORPGs and found themselves collecting items in those games. It was the apple of our eye: we worked hard to get it. However, the value of our things exists only in a closed and restricted world: the game world. today , With the ERC-721 standard, these elements become interoperable while maintaining their rarity in an open and permissive world.
For the first time since the beginning of humanity, there is a system that everyone agrees on to determine the rarity and value of something, or business (digital or non-digital). I can't imagine in the 21st century where this system doesn't impose itself to control the scarcity of things that make up our lives (irl and online). In the game elements, the art, the conservation of endangered animals, .. but hey, when I go away, I try to remember that"When all you have is a hammer, everything is a nail".
[CT] For you, after the NFT Summer Challenge, what is the next trend in crypto assets?
[Soliton] – The DAO ("Decentralized Autonomous Organization"), these organic and spontaneous associations that, on a layer of 0 and 1, will disrupt the entire chain of traditional organizations thanks to their agility and skills. Currently, the best people in the world meet on discord servers to discuss and implement projects. The last DAO I joined is called LandDao and works as a coordinator and technical commissioner for NFT groups. Auctions House 1.0 / 2.0 has nothing to worry about.
[Jeddi] NFTs are not "fashion". that it The real basic trend, driven by speculation. This speculation is good, it creates volume and interest. It also causes collateral damage, which is imperative for the concept to become more democratic.
The next big topic will be DAOs: I think In the future, DAOs can replace the majority of LLCs (LLC or LLC in French)
[CT] – What are your latest favorites? NTFs projects or not.
[Jeddi] – The concept behind looting projectI let the readers find out on twitter 🙂
[Soliton] Without hesitation for a moment, Buck's latest NFT project: LostPoets.
In addition to having an online track record that would make any creator/designer/artist swoon, he has taken the NFT game to the next level, by organizing a kind of large-scale treasure hunt. The poets' aesthetics are successful, and the background story is elegant (based on popular culture references such as The Library of Babel by Jorge Luis Borges, and Neil Stephenson's Snowcrash…). Masterpiece. There is, too A project called NilDAO which needs to be talked about soon.
[CT] – What are your future plans? For The Farmspot but also from a personal point of view.
[Soliton] – First, keep posting our episodes every week for Access to at least 100 recorded episodes. Continue to organize meetings with our listeners in a restricted circle. Farmspot is above all a treat for me: we only have 24 hours a day and I can't do everything. Sharing my thoughts, intuitions, and opinions about industries I don't have time to delve into is almost comforting. And if he gives ideas to others: much better. From a personal point of view, II want to continue investing in Web 3.0 with a focus on NFTs. No matter what happens.
[Jeddi] – For The Farmspot, the main goal is to maintain the main goal: to reach at least 100 episodes. We also have to increase the number of listeners, so marketing must be addressed. We would like to interact more with Nucleus Fan base, we already have dinner parties with our listeners but we'd like to move on!
From a personal point of view, it is essential to ensure that Lecryptofellowship.com (and I am the program director) is a complete success, and we are off to a good start.
[CT] – Thank you both ! A final word at the end?
[Soliton & Jeddi] – We're preparing a Surprise for Farmspot listeners on the occasion of the launch of Episode 50. In this FAQ episode coming out on November 1, we answer everyone Questions of our listeners and we announce A great project that will bring us closer to our most committed listeners. Keep your eyes open!
To follow us:
Farmspot on YouTube
Farmspot on Spotify
Farmspot on Apple Podcasts
Twitter: https://twitter.cohM / Soliton & https://twitter.com/antinertia
Website and newsletter: www.farmspot.co
Get a summary of the news in the cryptocurrency world by subscribing to our new daily and weekly newsletter so you don't miss any of the Cointribune essentials!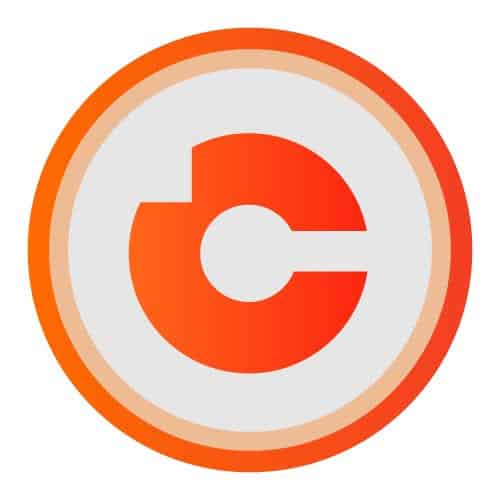 Arwan Gallo
Hey, you! Interested in the world of crypto assets, I've gone from simple PowerPoint presentations to my friends to writing articles on the Internet. The world of cryptocurrency is so vast that it allows me to relate many of my feelings, so why not share them with you? "Cryptocurrencies are always the same! Boom boom in the ears! "Satoshi Geisafelstein"