Van Gogh: The Immersive Experience is a dazzling and dreamy high-tech presentation of the life and work of the beloved Post-Impressionist painter. The attraction, which has been popping up in other cities since 2017, opened Friday (April 8) at the Old Scottish Rite Temple on Carondelet Street in New Orleans, which organizers say will last until at least mid-June.
Although Vincent Van Gogh died 132 years ago, the exhibition, which combines video mapping technology, virtual reality goggles and selfie opportunities, is as contemporary as cryptocurrency. Welcome to the future: This is an art gallery that does not include any real artwork.
However, visitors can easily find themselves panting with delight as they enter the wraparound video gallery in which the two-story projections of Van Gogh's landscapes appear. Crows croak and fly across the autumn sky, hay wagons rush into the distance, lights come to life in the windows of distant homes at dusk, sailboats rush into a dark river, and more.
Metairie resident Betsy Miranda, 71, said she loves the swirling digital environment. "I'm so happy to be living in this time, technology is so exciting," she said. Miranda said she particularly enjoyed experiencing the ceiling-to-floor animation "with other people."
In fact, the relaxed atmosphere of the exhibition room, where visitors can relax wherever they want, gives the lavish experience a certain intimacy. Lying on a chair with a back strap, watching a 30-minute scene unfold around you is visually satisfying and deeply relaxing.
Post-Impressionist rock star
Ironically, Van Gogh's paintings are forever relaxed, despite the fact that the artist's mental state may have been tortured.
The site of the attraction could not be more perfect. The neoclassical building in which it was installed opened in 1853, the year of Van Gogh's birth. And it was originally a church, before it became a Masonic hall, just like Van Gogh who had originally intended to be a preacher before he became a painter.
Vincent, while humbly signing his paintings, suffered from depression, debilitating alcoholism and occasional delusions. It was the artist who unfortunately cut off part of his ear in a fit of self-destruction. In some ways, he looked like a doomed classic rock star, except that he didn't achieve fame or fortune until he killed himself at the age of 37.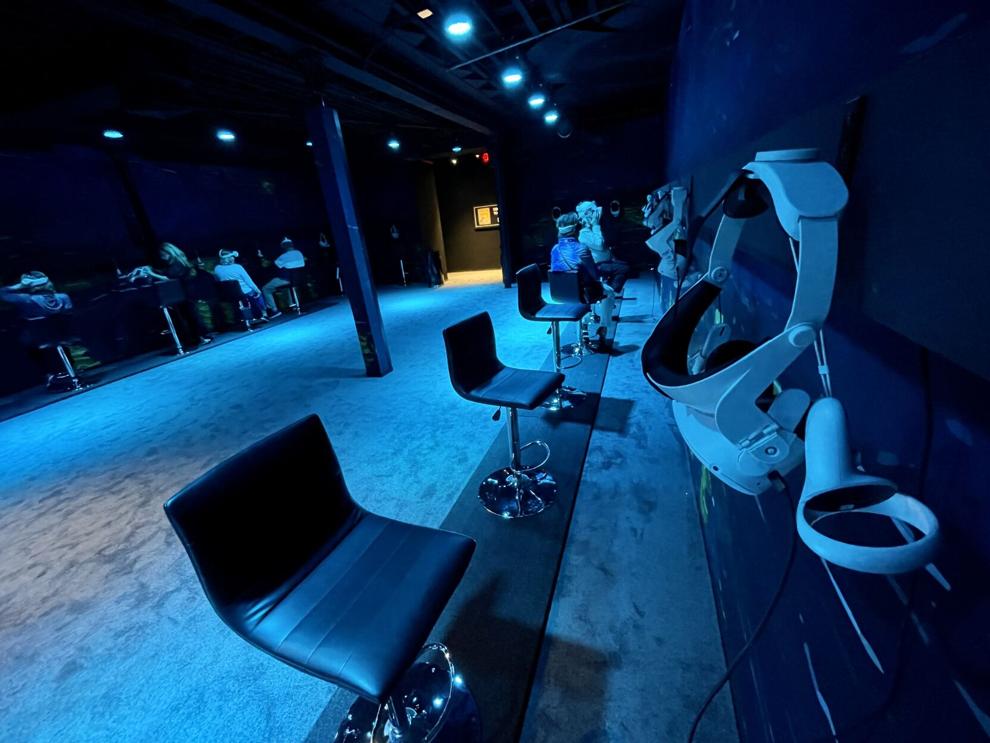 Take a turn without making a move
Admission to "Van Gogh: The Immersive Experience" is $32.20 to $35.40 for adults and $19.10 to $24.50 for children 4 to 12 years old. For an extra seven dollars, visitors can take a virtual tour of Arles, the city in southern France where Vincent did his best work.
The animation in Vincent's metaverse might be a little dated, but it's absolutely magical. Seated in a row of rotating benches in a darkened room, visitors imagine walking past the peasant Van Gogh depicted sleeping sweetly next to a haystack, the only coffee shop in which he drinks, and the location of his masterpiece Starry Night, where he imposed his emotional turmoil on the darkness of the sky.
Emotional turmoil underlies everything in the show. The smartest example of this sub-theme is an 8-foot-tall bust of Van Gogh that has been sprinkled with a mercurial montage of the master's signature portraits—flowers, stars, cypresses, and the like. It is a hypnotic show that illustrates the artist's imagination at work. It is also an ideal place to take a selfie with a smartphone. Go ahead, surely Van Gogh would have agreed. The only thing he painted more than a sunflower is himself.
The Old Scottish Temple is located at 621 Carondelet Street. The attraction is open from 10 a.m. to 8 p.m. on Mondays, Wednesdays, Thursdays, and Fridays; And from 9 am to 9 pm on Saturday and Sunday. Closed on Tuesday. Time tickets are available at the Van Gogh: The Immersive Experience website.